Prestressed Precast Compound Wall
Prestressed Precast Compound Wall
Prestressed Precast Compound Wall Manufactures In Bangalore, India
Prestressed precast compound add aesthetics your property and more than that it is a great protection mechanism against unwanted entries of either humans and animals. This precast compound wall shows great strength and rigidity. Styleearth manufacture Prestressed Precast compound wall with varied designs, as per customer requirements. These can also be manufactured as per the specifications given by the clients. These are precisely designed to beautify your surrounding as well as to ensure security.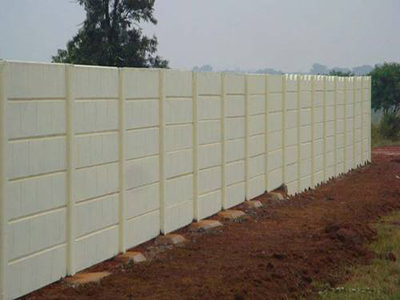 The precast compound walls are made with the best materials. Customers can have the access to high quality prestressed precast compound walls suitable to their needs. If you are looking for precast compound wall where quality is of great priority, Styleearth is the choice.
We offer light duty, heavy duty and medium duty pre stressed precast compound walls for our
customers for their varied uses.